Fine art painting unexpectedly caught my attention while studying advertising design at the University of Florida, on a football scholarship. Its development was limited until the completion of my NFL and WFL career in 1975. Since then, I've had several one-man shows, been collected privately, and have exhibited widely throughout Florida's sidewalk art festivals over the years, receiving numerous awards and prize money.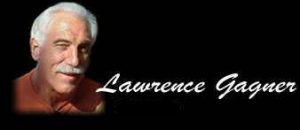 It has been said by one interviewer, "His kinetic style, embracing movement and excitement, suggests a déjà vu to the 'controlled violence' associated with his former National Football League vocation, and is surprisingly accomplished, for the most part, without athletics acting as subject matter." I have been interviewed many times by the media over the years. The interviewers always seem to infer what an oddity it is that a professional football player (especially a lineman) would have, not only the interest, but also the capabilities to appreciate, and in fact, become a fine artist. It's as if the quality of an artist was indirectly proportional to the artist's size.
Excuse me, art comes from the head. The body just does what the mind tells it to do, and football players share the same number of body appendages as everyone else, albeit their limbs are frequently Pop-Eyed sized (after the ingestion of spinach). So, feel free not to stereotype me, thank you very much. Finally, it is my sincere hope, that after having viewed my art, the observer might come away saying, not that I was a football player that also does art, but an artist first and foremost, that just happened to be a decent football player in the early stages of his artist development.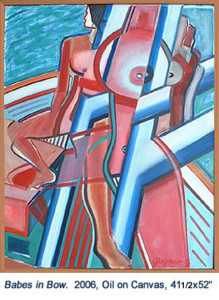 Often times, my mirror image reminds me of a clown juggling three different hats. The first hat identifies me as a visual artist; the second, as a performing artist (past and present); and the third, as a literary artist, although that's the least of the three. The past part of the performing arts has to do with the fact that I played offensive guard for the Steelers in the middle to late sixties. Certain quarterbacks I attempted to protect for might have valid reasons to dispute my using the word "performance" as to my blocking efficiency, but you can't please everyone all the time, now can you.
And, the present aspect of the performing artist has to do with a youth activity I recently created involving the movement of participants through a whimsically graphic course with accompanying Christian commentary I coined, The Righteous Relays." This outdoor event can be coupled with a selected storytelling anecdote or two from my book, entitled,
Dancing in the Shadows..
Feel free to contact me personally in Tampa (813) at 237-1624 or E-mail me at Gagmail@Verizon.net I look forward to hearing from you either way.