Category: Figureative
Page 2 of 6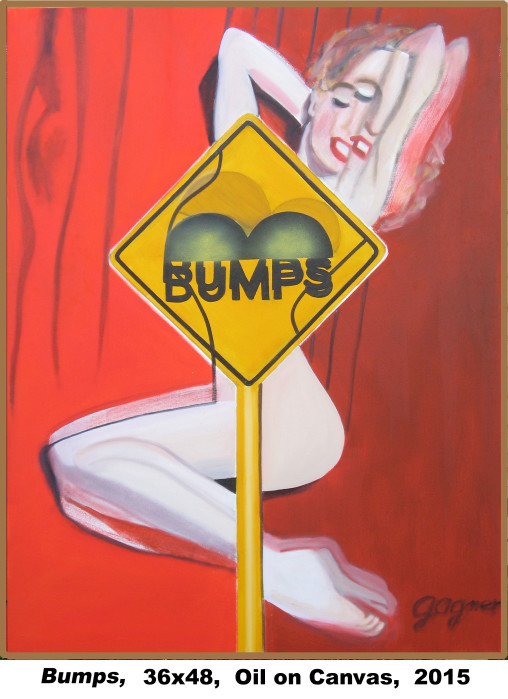 Road warning signs are no cover-up to the beautiful body of a shapely woman.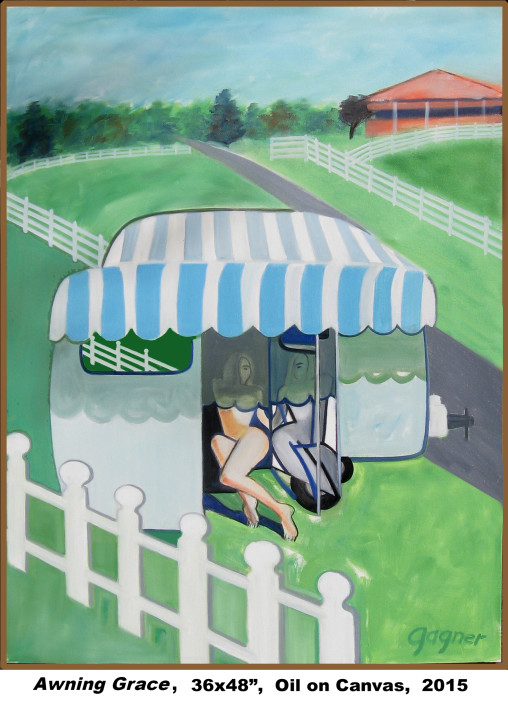 Shapes determine form-or is it the other way around?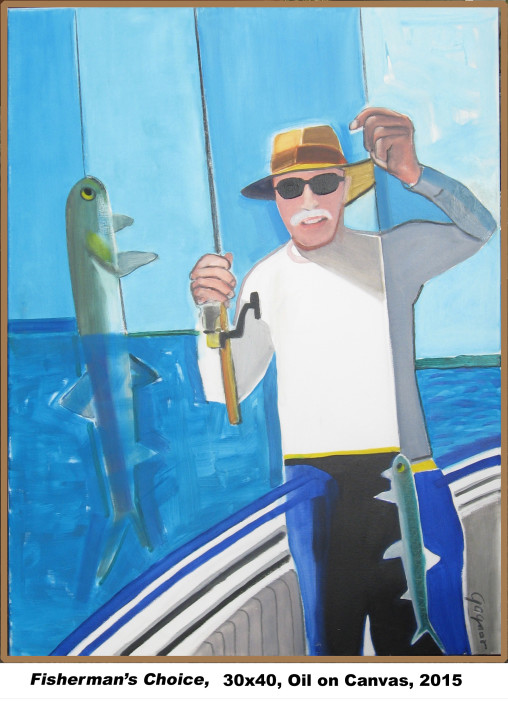 Self portrait of me and my actual catch from what I thought was a whopper when I was in the process of reeling it in.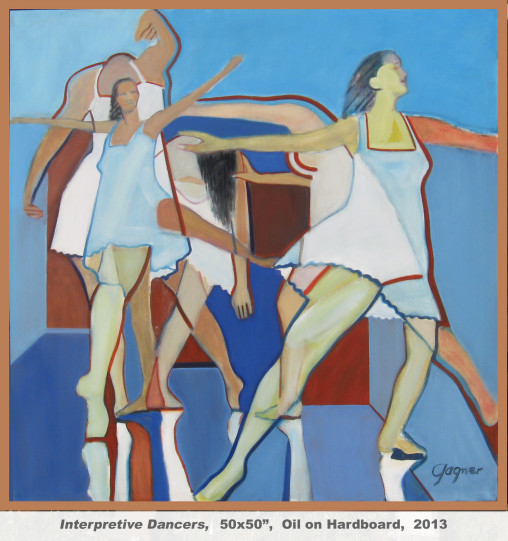 Matter and space co-mingle.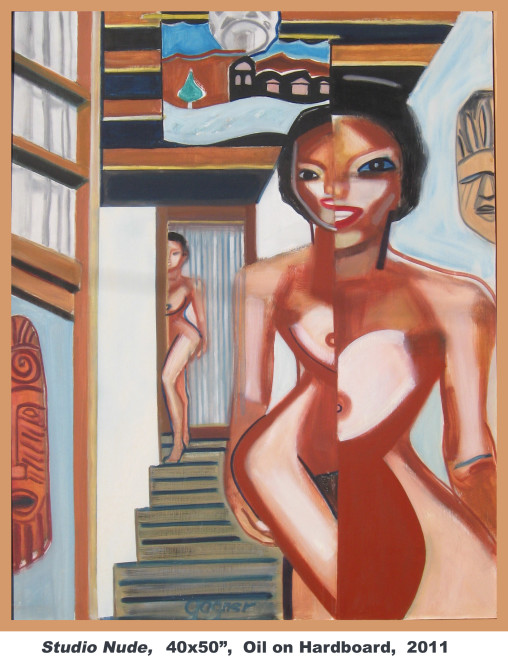 My studio, but not my muse.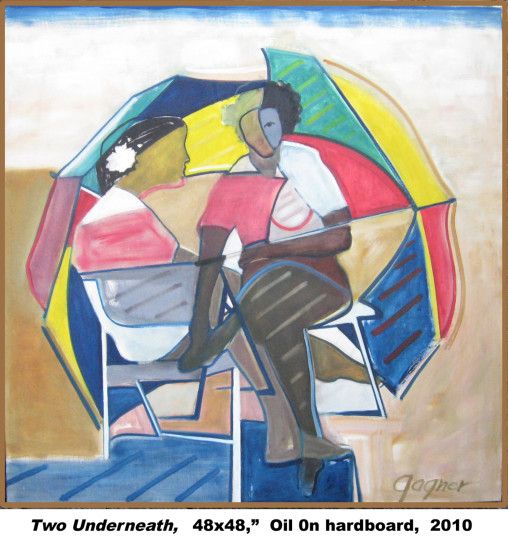 Two bathers underneath the whimsical abstraction of reality.