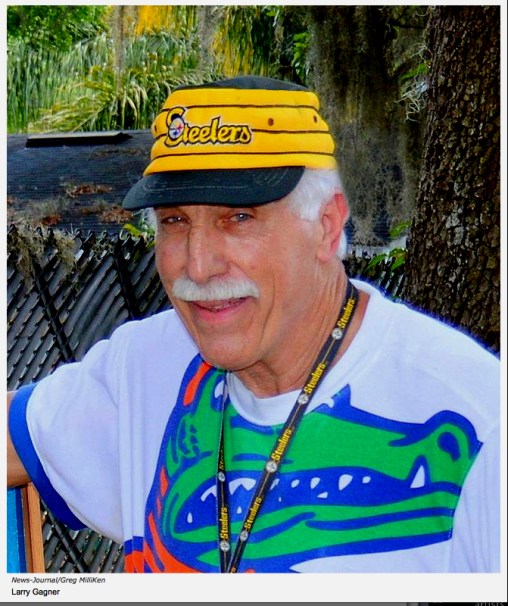 I'm presently down for the count with a pelvic fracture, so my blogs about future paintings are on hold until further notice. Thanks for your patience.  Hi….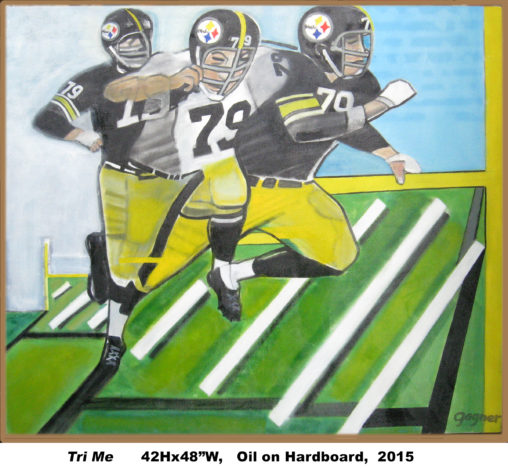 The Tri in "Tri-Me" has reference to my painting career, my digital Christian ministry (SignsSublime.com), and my RighteousRelays.com field event. Add to this mix my "Dancing in the…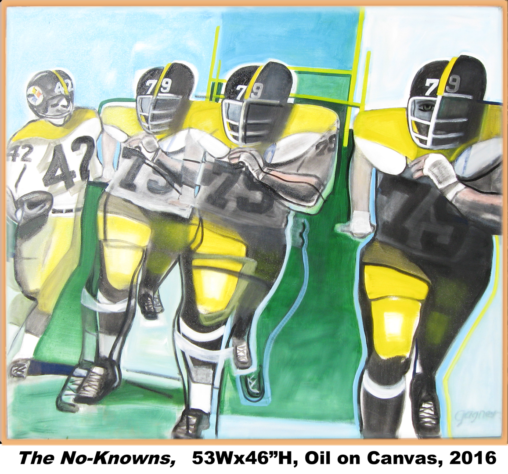 Ya, that's my Pittsburgh Steeler offensive lineman's number and uniform design of 1966 and 1967 only. Take your pick. They're both identical and referred to by the ballplayers…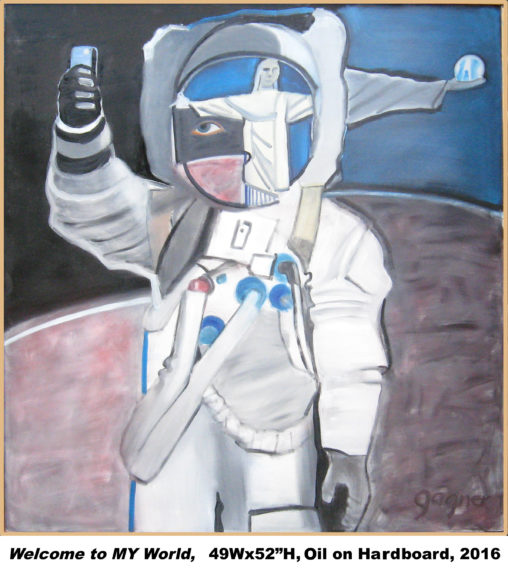 Of course the upper case letters in "MY" represent possession by Jesus. Anywhere we venture as humans, HE'S already been there, done that. Yeah, this space guy thought…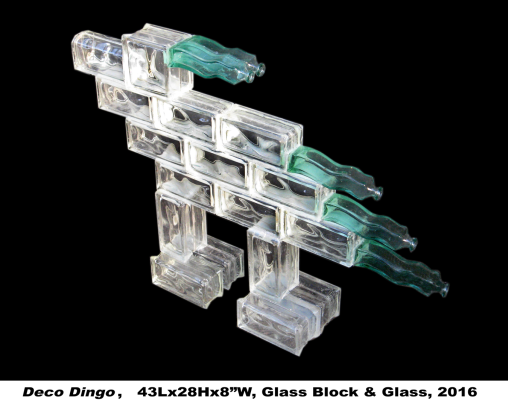 In case you didn't notice, I reversed the feet to give the scluptue a more streamline look.  See CenterStageGlass.com for more of my  whimsical glass block sculptures.